The Setting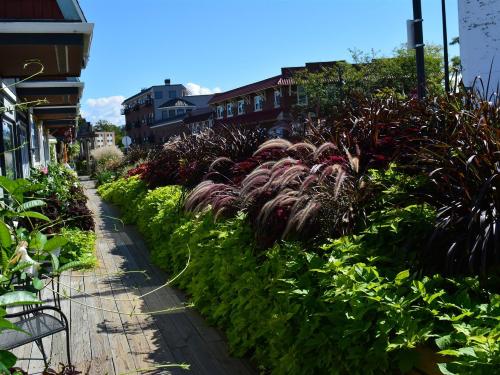 Old Harbor Inn sits within Old Harbor Village, a collection of buildings along the historic Black River in the same spot that the passenger boat The City of South Haven once called home. Even though the last passenger steamboat left for Chicago on Labor Day, 1941, the Maritime District is still a hub of activity on sunny summer days in South Haven. On any given day you may see a group of future yacht captains learning the ropes (or lines, if you will!), a gaggle of geese waiting for the inevitable bread toss from above, or a flow of lazy-day boaters on their way out to the lake.
Also in the Maritime District is the Harbor Walk. It stretches from one light house, around the harbor, and back to the other lighthouse and provides a wonderful way to experience what made South Haven the destination it is today. Along the way, you can stop in at the Michigan Maritime Museum to learn about the many different faces of Lake Michigan and all those who have fought to tame it.
We're proud of the city we call home and can't wait to share it with you. If you have any questions about the city and it's history, what to do while you're here, or just need to know a good place to grab dinner, please ask! We hope you enjoy South Haven and it's rich history as much as we do.
What to Expect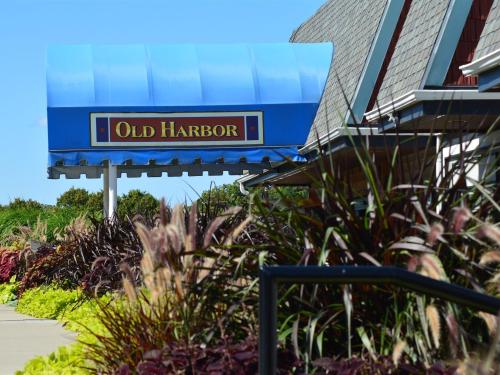 Located in the heart of downtown South Haven, MI, the crown jewel of Michigan's Coastal Communities, Old Harbor Inn provides you with stunning views, convenient location, and a one-of-a-kind stay. Our quaint, yet accommodating hotel is nestled betwen Williams Street and the banks of the Black River and is just a short walk from Lake Michigan, its bevy of beaches beckoning you with wide open sandy stretches. An even shorter stroll away are all the shops, eateries, and watering holes that make up beautiful downtown South Haven.
Whether you are planning a family vacation, a business trip, or a romantic getaway, Old Harbor Inn offers friendly, warm service in a boutique-style hotel setting. Boasting the charm of a quaint fishing village mixed with subtle touches of modernity, you'll feel right at home when staying with us. Each room is uniquely appointed and has its own sense of style and comfort. Our rooms offer an array of amenities, including flat-screen TVs, plush beds, lush linens and convenient in-room kitchenettes. Some rooms also offer jacuzzis, fireplaces, private balconies, and multiple bedrooms.
Less than two hours from Chicago, three hours from Detroit or Indianapolis, and sitting along I-196, South Haven and Old Harbor Inn are closer and easier to get to than you think. A memorable stay is just a click or call away.
Parking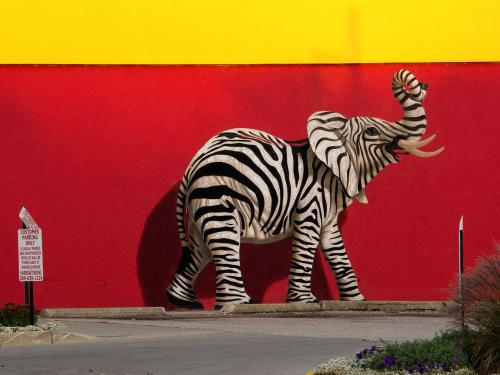 Finding a parking spot in South Haven, especially on summer weekends, can be a bit of a challenge. While being in the heart of all the action makes it easy to get to your favorite shop, bar, or beach, it makes it hard to find a place to park during your stay.
Insider Tip: Everything is within walking distance, so find a spot and park it for the duration of your stay to avoid the headache of finding a new spot every time you go out.
Typically, the best parking spot is in one of the free city lots, two of which are just across the street from our property. You could also park on the street overnight, but during the day, there is a 3-hour parking limitation. The final option, for $10/night, allows you to reserve a spot in the Old Harbor Inn lot, located just around the corner from our front door. You may reserve a spot by calling our front desk at 1-800-433-9210. Please keep in mind that our parking lot is small and spots are reserved on a first come-first serve basis, so plan ahead. Also, while you can reserve a spot any day of the week, Sunday-Thursday tends to be a lot less congested in the free municipal lots to dot the city.
Our Commitment to You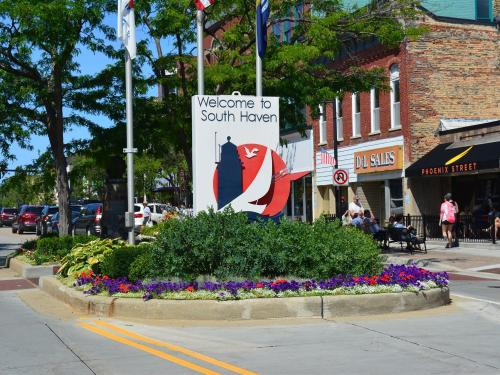 Old Harbor Inn's commitment is to deliver personal, first-rate South Haven, Michigan lodging service to each of our guests, without compromise. Our staff at Old Harbor Inn is dedicated to insuring your stay is a pleasant one by assisting you with suggestions for dinner and activities, checking you in and out quickly, and simply making your visit as enjoyable as possible.
Call us today at (800) 433-9210 to book your reservation at one of the most unique South Haven, Michigan hotels.