A trip north on Blue Star Highway is a pickers paradise. You'll find numerous antique stores, art studios and galleries, and roadside markets selling anything from fresh fruits and veggies to handmade collectibles.
Antique Shops & Malls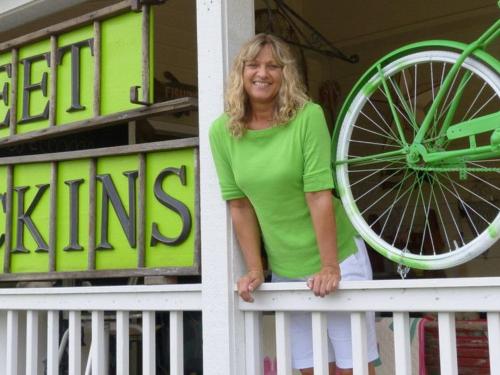 Transformations Art Barn - Featuring art by both local and foreign artists, a portion of sales is used to aid numerous African support groups and charities. Not only will you find art, you'll find live entertainment, Murder Mysteries, workshops, and more!

Intersection of Blue Star and North Shore | (269) 214-4147

Sweet Pickens - Just across the parking lot from the Art Barn, you'll find a treasure hunter's dream. With antiques, vintage items, and handmade crafts in every nook and cranny, you can be sure you won't be leaving empty handed.

Intersection of Blue Star and North Shore | (269) 637-5111

Also located adjacent to both of the above properties is Northshore Garden Center, where you can find amazing deals on great plant life!

Intersection of Blue Star and North Shore | (269) 637-2128
Do It Yourself Art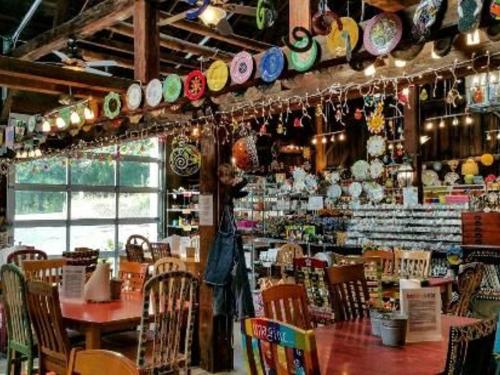 Tipsy Brush Studio - Painting with a glass of wine makes it easier, or at least more fun! An instructor will lead the class in a step-by-step process to completing your latest masterpiece! Located just next the the front entrance to Old Harbor Inn, Tipsy Brush is an excited, yet leisurely way to spend some time in town.

515 Williams Street, South Haven, MI | (616) 724-7913

Express Yourself Art Barn - Imagine…a beautiful old barn, with soaring ceilings and hand hewn beams, built in 1880. Imagine that it has been turned into an art studio, a place where anyone, regardless of talent, can come and explore something new. Imagine an hour spent in bliss at the Art Barn, or imagine an entire day. Painting, mosaicing, fusing glass, stringing beads, throwing a pot on the wheel and more. Yes…imagine!

6459 130th Ave, Fennville, MI 49408 | (269) 857-5566
Blue Coast Artists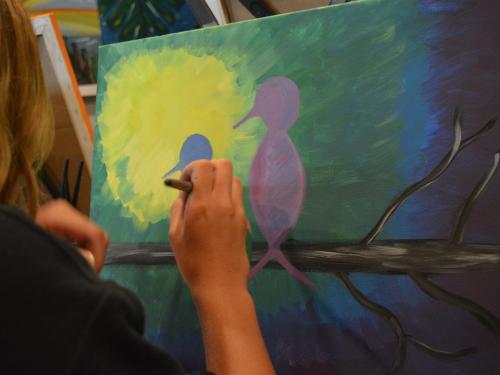 Traveling Blue Star Highway between South Haven and Saugatuck is real treat for art lovers. Many of the studios listed below are home studios that belong to some of the most talented creators in West Michigan. Stop in and check out the glass blowers, potters, painters, and other artists. Check out the Blue Coast Artists' website for more info.
Grand Rapids Art Scene
Grand Rapids, about 45 minutes North on I-196, is home to several art museums, galleries, and art-centric events.
Frederik Meijer Gardens & Sculpture Park - "Experience masterpieces of art and nature that will delight your senses at one of the nation's premier horticultural display gardens and sculpture parks in Grand Rapids, Michigan."
The GRAM - An ever-changing gallery with many rooms host several exhibits at once. For the kids, the kid in you, or the art afficiando, you're sure to enjoy this dynamic musuem.
Artprize - The largest art competition in the world, Artprize sees art positioned all over the city in various venues in an attempt to broaden the appeal of art to the masses. The public votes on several different categories and the prizes total more than $500,000! This event takes place in the fall, between September and October.