West Michigan is home to some of the most unique and tempting breweries, ciderhouses, wineries, and distilleries in the fast-growing world of craft beverages. Some are known nationally, while some are only experienced in person, on the farm, fresh out of the keg, or poured by the makers themselves.
In South Haven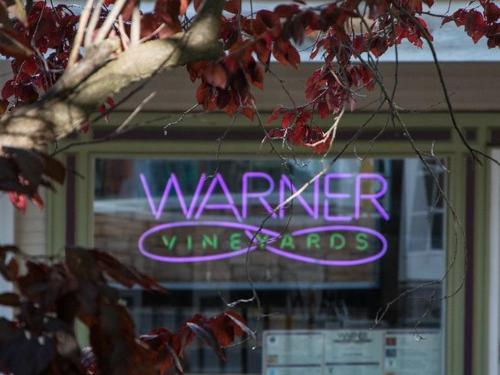 With a tasting room in South Haven and a winery located in Paw Paw, you've two options to explore this local vintner. The tasting room is located within the courtyard here at Old Harbor Village, making it an easy first stop on your craft beverage tour of West Michigan.
Tasting Room | 515 Williams Street South Haven
Winery | 706 S. Kalamazoo Street, Paw Paw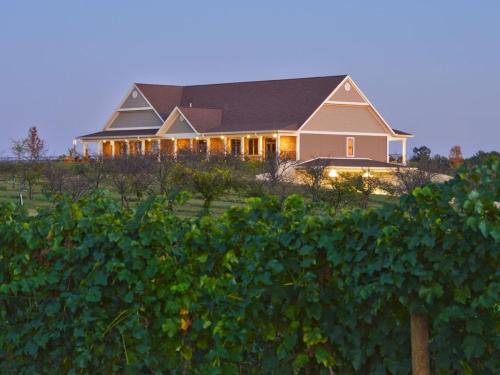 Located on Phoenix Street in Downtown South Haven, 12 Corners Tasting Room offers a beautiful bar to belly up to while tasting, or enjoying a full glass! Located about 20 minutes south, where I-196 and I-94 intersect, you'll find their vineyard, with beautiful views in every direction.
Tasting Room | 511 Phoenix Street, South Haven
Winery | 1201 N Benton Center Rd, Benton Harbor (20 Minutes South on I-196)
Offering both fruit wine and Old World Style Hard Cider, McIntosh Wine Cellars creates a wonderful selection of wines that are made and bottled on property. You can also enjoy the surrounding orchards, seasonal treats in the tasting room, and take a bottle home to enjoy and reminisce your trip to South Haven.
6431 107th Ave, South Haven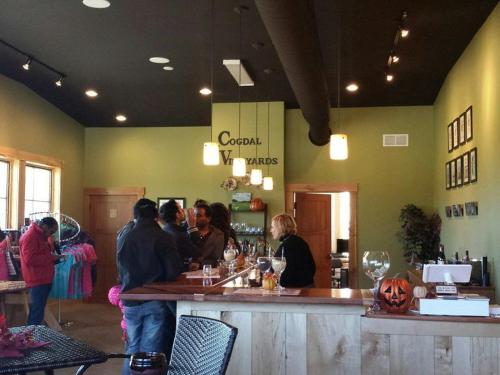 The newest addition to our local craft-beverage scene, Cogdal Vineyards sits near the Lake Michigan Shoreline and offers a quiet, cozy place to connect with old friends over a new wine.
7143 107th Ave, South Haven
North of South Haven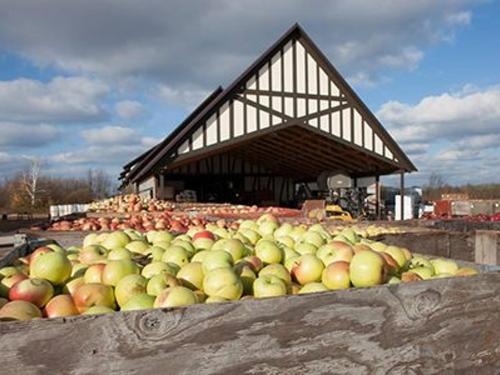 Founded by former Goose Island Brewmaster, Greg Hall, Virtue makes cider much like it has been made for centuries in Spain, France, and England. This old world influence, plus the creative use of barrel-aging to add flavor gives Virtue Ciders one-of-kind flavor and a personality like no other.
2170 62nd Avenue, Fennville (15 Minutes North on I-196)
Fenn Valley Vineyards & Wine Cellar
"Enjoy the Lake Effect," which isn't referring to the snow we get in the colder months, but rather to the chance Fenn Valley gets to take with cold tender varietals of grapes. Take a wagon tour of the vineyard and learn the entire vinting process, from growing the grapes to bottling the finished product.
6130 122nd Avenue, Fennville (15 Minutes North on I-196)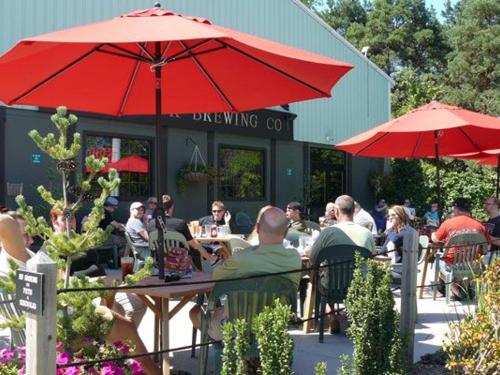 Dedicated to a craft experience, SBC offers 15 rotating taps, plus cider and wine, along with a tasty menu to pair with. Located about 18 minutes North on Bluestar Highway, you'll find SBC tucked in next to Bluestar Antiques, a shoppers paradise.
2948 Blue Star Highway, Douglas (15 Minutes North on I-196)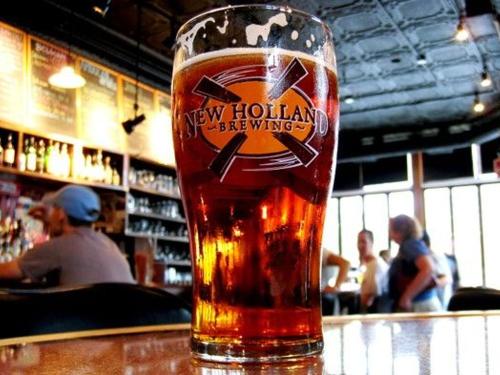 New Holland Brewing Company & Artisan Spirits
Frequently featured on lists of favorite and unique brews throughout the country, New Holland celebrates the art of craft beer and spirits in a tasty, local way. With 7 year rounders and many seasonal brews, a tasting a New Holland is always an adventure. They also feature a full lunch and dinner menu, as well as a gift shop.
66 8th Street, Holland (25 Minutes North on I-196)
Voted Beer City USA in national polls and named Best Beer Town by USA TODAY readers, The Beer City Ale Trail boasts 40+ breweries – that's more incredible craft beer per square mile than just about anywhere else on earth.
Learn how passionate people use locally grown ingredients to create an ever-expanding lineup of uniquely refreshing brews … and treat your taste buds to some of the world's best beers.
South of South Haven
Housed in the old Featherbone Factory, which was built by a staunch prohibitionist, is the Journeyman Distellery Bar and Staymaker Bar & Restaurant. Experience unique spirits made on sight, while enjoying the ambiance of the olf factory setting.
109 Generation Dr, Three Oaks (45 Minutes South on I-196)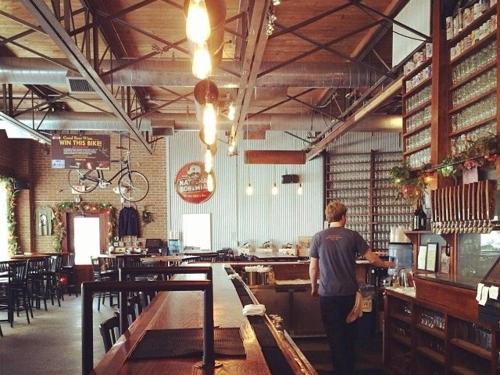 The Greenbush Website says it best,
"We have a thing here at Greenbush—we brew beers that are 6% ABV or higher and will never settle for less. That's right, we're stubborn. And we won't be pegged solely by the passionate, sometimes-confounding names we lend our brews. Large, charismatic grain bills are the mark of the full-flavored creations by which we truly define ourselves."
5885 Sawyer Rd., Sawyer (45 Minutes South on I-196)
Hand-crafter a mile from the shores of Lake Michigan, Tapistry Brewing offers many different brews and a Tap Room menu full of the perfect pairings for your new favorite local beer.
4236 Lake St, Bridgman (35 Minutes South on I-196)