South Haven may be famous for it's beaches, for good reason, but there is so much more to explore for those looking for a little bit of adventure in their West Michigan excursion.
Beach Access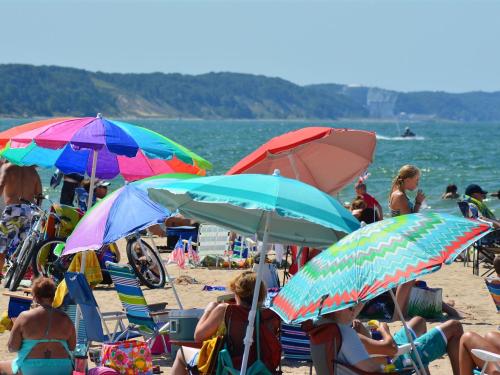 South Beach
South Haven's most popular sandy spot, South Beach is a quick walk along the river from Old Harbor Inn. Just take a right out the front door, follow the sidewalk along the river, and within in just a few short minutes you'll be digging your toes into a beautiful sugar-sand beach and gazing at our famous red lighthouse. Featuring a concessions stand and park for the little ones, you'll also find shaded picnic spots with grills for use along the river.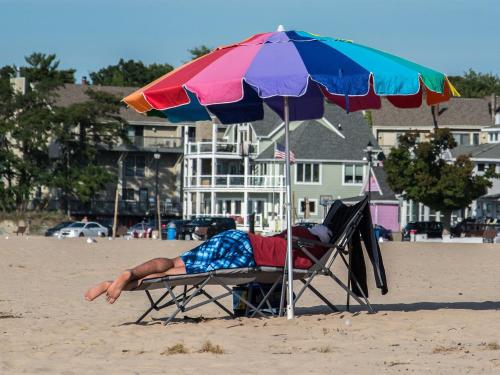 North Beach
South Beach's mirror beach, North Beach is located just north of the Black River channel. It's larger sandy expanse generally means a less crowded experience than South Beach sometimes offers in the hot months. A concession stand and small playground accent this beach. To get to North Beach, take a left out of the front door and follow the Harborwalk over the Drawbridge and through the Maritime District until you get to the beach. It will take about 20 minutes on foot.
South Haven has several more beach access points scattered across the North Side of town. Most have a paid parking lot at the entrance, but some are hidden between residences and are hard to find.


Woodman Beach Access | 97 North Shore Drive


Dyckman Street Access | 175 North Shore Drive


Packard Park & Beach | 231 North Shore Drive


Oak Street Access | 375 North Shore Drive


Newcome Beach Access | 725 North Shore Drive


Trails & Parks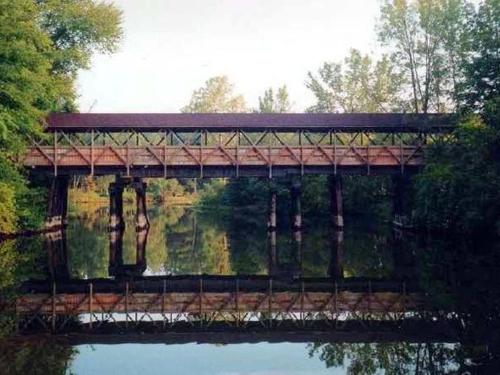 (269) 674-8011 | Corner of Wells and Bailey
The Kal-Haven Trail is a preferred destination for those who enjoy hiking, biking, cross county skiing and snowmobiling. The 33 mile former railroad bed has a limestone/slag surface. Linking the city of South Haven to the city of Kalamazoo the trail crosses over bridges, passes through small towns and by points of historical interest.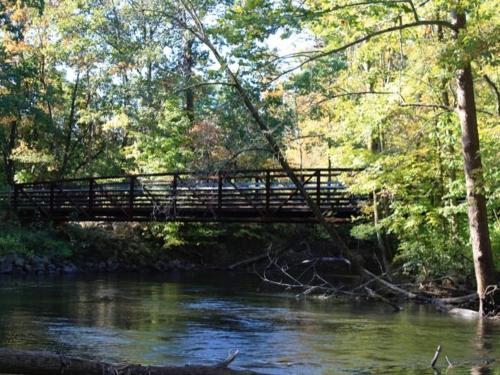 Trailhead on Lovejoy
The 14-mile Van Buren Trail State Park runs from South Haven to Hartford on the former Toledo & South Haven Railroad. The trail surface is unimproved grass and gravel, but nicely maintained, and well suited for mountain bikes or bicycles with fat tires. Equestrian and snowmobile use is permitted and popular along the entire length of the trail.
269-637-2788 | 23960 Ruggles Rd
Situated on the shores of Lake Michigan, Van Buren State Park has one mile of sandy beach and high dune formations. It's the perfect place to lounge on the beach, walk through woodland trails and enjoy a picnic lunch. Located 3 miles south of South Haven, the campground is only minutes away from local shops and restaurants. You can also use the Van Buren Trail to get to the State Park.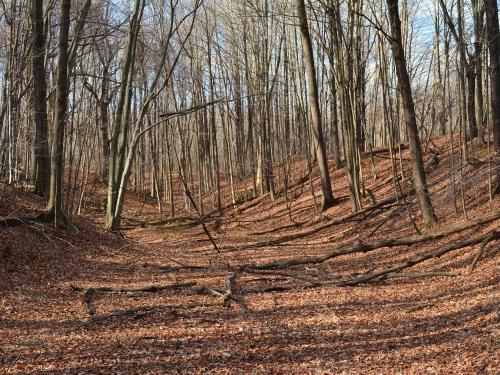 8th Ave between CR689 & 68th St
A hidden gem just outside of town, the Black River Preserve features miles of criss-crossing trails that snake along the edge of the Black River and surrounding wetland area. All four seasons present a beautiful landscape for hiking. No bicycles or motorized vehicles allowed.